Equipment
The  Jim Click and Holmes Tuttle Collision Centers are on the cutting edge of automotive collision repair. Advances in vehicle design and technology require the use of sophisticated equipment in order to properly repair the composites, high strength steel, aluminum, safety systems, on-board computers and complex finishes common to today's vehicles. We have invested heavily in the highest quality of facilities, tools, technology and people to ensure quality repairs.
We Have Gone Green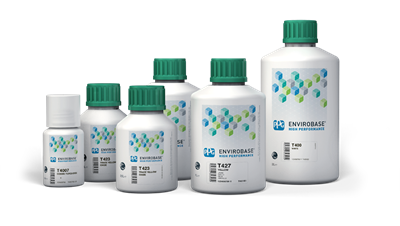 We are proud to protect our environment through the use of PPG's Envirobase High Performance waterborne base coat refinishing product, significantly reducing the emission of volatile organic compounds (VOC's) into the atmosphere by up to 80%.
Going green with PPG's waterborne automotive paint systems is easy—and won't sacrifice a shop's performance or quality. Using waterborne automotive paint is good for employees, too. Since waterborne contains lower VOC than solvent, it is easier to control the air quality inside a shop or spray facility. While standard safety equipment is still required, you can virtually eliminate the harsh odors associated with using solvent borne paint throughout your facility. Environmental Benefits:
Reduces production of volatile organic compounds (VOC)
Improves air quality
Promotes health and safety of employees
Achieves performance and quality with perfect color match
Warranty
We're proud of the quality work performed by our technicians and offer lifetime warranties on their workmanship.
Limited Lifetime Warranty on workmanship for body and metal repair.
Lifetime Warranty against defects and product failures of the vehicle finish. *Certain conditions apply; ask for details.
Limited Warranty on workmanship for mechanical repairs.
Limited Warranty on parts per the manufacturer's written warranty. *Sheet metal warranties vary from manufacturer to manufacturer.